Feb
24
Nike knew exactly what they were doing when they signed Michael Jordan over 27 years ago. Each season they would release the sneaker he would wear throughout his season.
Spike Lee led the movement of and coined the phrase, " It's got to be the shoes money."  Apparently it was about the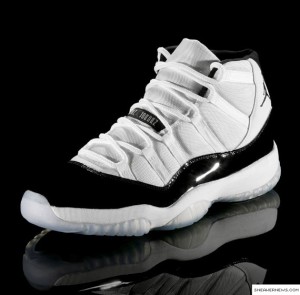 money. After Spike Lee joined the Jordan campaign sales were flying off the shelves.
Finally, Michael Jordan retired, but Nike didn't. They would re-release a popular shoe from Jordan's playing day's, up the price, and decrease the quantity that reached shoe stores.
December 23rd, 2011 Nike re-released one of Michael most appealing shoe. The 11's were on kids wish list. Parents waited outside in the cold for Foot Locker open to put a smile on their child's face. One 17 year old kid didn't make it back home to let his mother know he brought the shoes. He was killed after making his purchase.
Nike is back at it again. They released the Galaxy Foamposite that actually looks like a galaxy and glows in the dark. They only produced 1200 pairs and dispersed them around the world. Twitter has already reported a riot outside of an Orlando House of Hoops.
This has to stop.