Apr
16
Each Spring the Mason Community opens it's arms and welcomes to newest students accepted to the University. The celebration is called Spring Preview.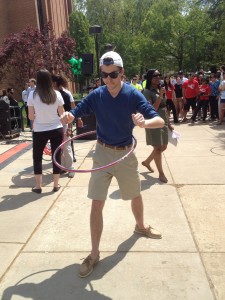 The Spring Preview begins with something all high school students are familiar with, an assembly. It's a great way to introduce them to our gym as well as get them invested in supporting the basketball programs. Students are then given a tour by the Mason Ambassadors around campus.
The finale of this event is huge. All recognized student organizations gather in front of Student Union Building 1 and have tables with information about their specific organization. The organizations compete in various contest including pie eating, three legged race, and hula hoop.
Some Fraternities and Sororities display what stepping and strolling is and get a chance to promote the Step Expo which is in the beginning of the of school.
Apr
5
College is a place where a lot of people find themselves. Throughout the 3+ years a college you spend hours studying material that will land you that dream job you have always wanted.
What happens when you dream can't be taught by professor? Do you still chase it?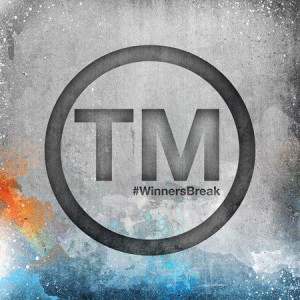 Tim Moorehead , a Senior, Government and Politics major, has decide to chase his dream of being a MC.
Tim has been rapping since his Junior year of high school. He use to just write and play with words. It took awhile to break his shell, but it was well worth the wait. He was released two mix-tapes, has countless performances, and now will have a feature with Fat Trel thanks to a competition he one at Icons in Fairfax.
He latest mix tape,Winners Break, can be found on Datpiff and has more than 1,000 downloads in a week. Looking for new music Tim aka Trademark has just what you need!
Mar
29
I  have a passion for news. I enjoy watching different talents and watch their personalities shine beyond the teleprompter.
ESPN gives a lot of cushion for anchors to play with words and make witty metaphors. Stuart Scott, my favorite anchor, coined the phrase, "He's as cool as the other side of the pillow."
It's safe to say my favorite movie is Anchorman: The Legend of Ron Burgundy. I have a great appreciation for Will Ferrell's uncanny personality.  Burgundy made an appearance on the Conan O'Brien Show.
Burgundy played his flute, made a few jokes, and announced that Paramount Pictures would be making Anchorman 2.
Mar
22
http://pinterest.com/copyywright/
Mar
22
My second workshop was lead by Connect2Mason multimedia journalist Jake McClernon. Jake had mentioned in class that he was inspired by a visit from Bj Koubaroulis.
Jake assembled a team of aspiring journalist and started the Late Night Patriot. LNP is a live streamed broadcast that highlights news around George Mason and the Fairfax community. I refurbished my skills as a talent, but also worked with Jake producing the show. I got great practice reading off a teleprompter and receiving cues from the staff Jake had assembled.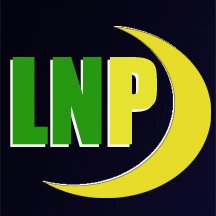 Mar
22
I attended a workshop in the JC Starlab. I sat down with Victor Santos a friend and employee there and learned how to use Photoshop and how to perfect Final Cut Pro.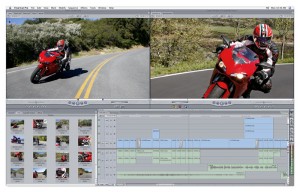 Final Cut Pro wasn't hard because I had worked with Avid before, but there were a few differences. Victor showed me how to create a music video. The most important part was upload a prerecorded track and matching what words were being said with the actually video.
Victor had also showed me how to create a flyer in Photoshop. There are a couple of ways to do so. Victor showed me how to pull an image offline and add text to it. There is also a certain way you save your work. If you are ready to save the flyer and share with friends you save it as a jpeg. If you want to continue to work on it you save it as a Photoshop document and it will save every adjustment you made in case you want to back track.
Mar
22
Feburary 28th, 2012 has changed one family's life and is slowly spreading throughout the nation.
17 year old Trayvon Martin was gunned down in his father's gated subdivison by the neighborhood watch volunteer George Zimmerman. Martin, was visiting his father after he had been suspended from school. He was wearing a hoody and and created no threat to Zimmerman or the neighborhood.
Zimmerman, had not yet been arrested. According to Florida's "Stand Your Ground" law one can defend themselves beyond their home. The National Association for the Advancement of Colored People has had rallies and led protest to bring awareness to local goverment about the flaws within the law.
Trayvon Martin's parents have been traveling up and down the East Coast asking for support. They appeared on the Today Show Wednesday, March 21, 2012 then protested in Manhattan. "Our son was not committing any crime," stated Martin's mother Sybrina's Sulton.
Please hash tag Trayvon Martin on Twitter and help answer the call for justice.
Mar
20
That chapter starts with giving helpful tips on how to organize yourself as a professional and as a journalist.
Here are the steps to the "Inbox Zero" Method
Limit the time the email program is up on your screen
Focus on other task for a couple of hours
Relaunch the email program and only read your new emails
Some helpful tips include only reading an email once. If you are able to read it and respond to it in under two minutes do so. The goal is to save you time and energy.
The text also recommended finding the right personal productivity tools. It's important as journalist and a freelance writer to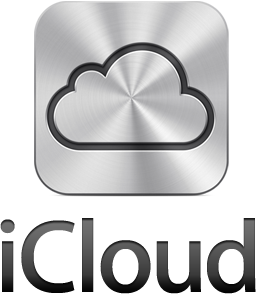 manage your contacts and to do list. There are a few programs that are free and work well. One program is actually the iCloud offered by Apple. It allows you to send all of your docuements, photos, and contacts to a storage base that you manage through your Apple products. For instance I'm saving contacts on my iPhone and the battery dies. I can pull out my Macbook or iPad and continue where I left off because it saved to the iCloud.
The chapter also touches on data driven journalism and how you can tell a story with information you may have gathered by creating a spreadsheet.
Mar
20
The power of video has enhanced the story telling ability. The text starts with a story about a baseball player who has one leg and played the game well. There was no audio or sound from the stands. It was hailed as inspirational because you weren't watching a handicap baseball player round bases or bat you were watching a baseball player.
The best way to start your video is with a storyboard. A storyboard is a visual sketch of the story, separated into different parts so it can be organized. Contributing elements are A-roll and B-Roll. A-Roll is selection of sequences that include an interview or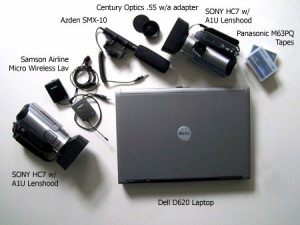 answer to questions viewers may have. B-Roll is environmental footage that supports that main idea.
It's also important to mix up your shots. The biggest mistakes rookie video journalist make is they zoom with the lens instead of using their legs. There are three main types of shots. There is the wide angle shot, medium shot, and close up. It's also important to have interview skills. They will make your video that much better.
Backback journalist have saved news stations quite a bit of money. Most backpacks include a camera, video camera, tripod, microphones, film an a hard drive. They go out to the scene and take pictures, record video, edit and publish their own work.
There are several places you can publish your work. The most popular sites are Youtube and Vimeo.
The ONE THING that the chapter covers that is  extremely importantis that you do not pan or zoom between shots. You should stop recording, adjust your lens, and then proceed with your next shot.
Mar
8
The last chapter send gives us helpful tools on how to build a digital audience for news.
Here are the fundamentals:
Track your content
Web analytics
Search engine optimization
Effective headline writing for the web
Distribution though social media
Track You Content: What to Track?
Total news stories per day
Blog post by specific blog
Slide show per week
Video stories per week
Podcast or other audio stories
Web Analytics: Who's watching?
Check the traffic of your website
Commercial systems charge a monthly fee
Free programs track information every 24 hours
Some websites have them built in
Search Engine Optimization: Can I find your stuff?
Content is king
Linking is queen
Title your tags appropriately
Use conversational language
Keywords are key
The distribution through social media channels is key. You should make your target as specific as possible. Read blogs that write about the same thing you do then comment. Follow different Youtube channels that relate to what you cover. Hash-tags are huge on Twitter and Facebook. Make sure people who aren't your friend on Facebook or follow you r on Twitter can get to it.
keep looking »