Mar
8
Th internet has created a new realm of journalism. Technology today can connect a Journalist's work directly though an URL.
The birth of the internet and social media such as Facebook and Twitter has created a new aspect on how news should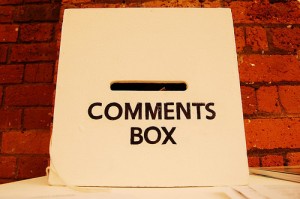 be presented. Journalist now have to generate stories that will start conversations. The comment section of a story allows the readers to directly comment and have dialogue with other readers. Users can actually provide tips and links to other post that are clarified.
It's also important to make participatory. That helps build a community of followers online. Mark Briggs claims, "Cultivating an interactive community around news online has real value."
There's an advantage to any journalist who can use social media as their platform. CBS's Edward R. Murrow claimed, "The speed of communication is wonderful to behold. It is also true that speed can multiply the distribution of information that we know to be untrue."
Mar
8

View Colleges I've visted in 2012 in a larger map
Mar
7
I have been a George Mason three years and I have only known about the Broadside. Student media here was non existent until my junior year.
The Broadside is George Mason's school newspaper. I'm impressed with the quality of the paper, but more importantly

the opportunity it gives young journalist  practice before entering the world.
This class has been highly informative and everything I've learned can be seen on www.connect2mason.com. I have visited the website everyday since I learned about how well the website was put together.
Mason Cable Network is the last platform the Mason has to offer as a source of student media. I actually served as an anchor, but noticed it's still in its developmental stages.
Mar
6
Mar
1
I can remember going home during fall break and getting my North Face jacket and Peacoat. Every year I have been at George Mason University the winters are extreme. If it's not a blizzard, it's a frozen tundra, and the walk from Liberty Square to the Johnson Center is unbearable.
This winter has taken a different course. It's been warm. Since January there have been numerous days with a high above 50 degrees.  Fall never ended and with March in sight it appears that there won't be a winter after all.
Global warming has to be the scapegoat. NASA reports that the older thicker Arctic ice it melting rapidly. The ice that develops in the winter is the first to melt, but this winter both the fresh ice and older ice are melting quicker than ever. If the ice continues to melt  the Arctic Ocean will begin to over flow and indefinitely cover Greenland.
The cause of global warming is accredited to a thin ozone layer that has been damaged by air pollution that factories around the world produced.
Feb
29
http://www.youtube.com/watch?v=QbmBff1NoRc
Feb
24
College students don't sleep. Professor assign homework, on top of projects. We all know that as a college student you have to balance school work, involvement, and partying. I see 2:00am everyday, but wake up and see 10:00am. I get my eight hours, but what about those who have late night's and early mornings?
According to CNN Health, you can fake a good night's sleep.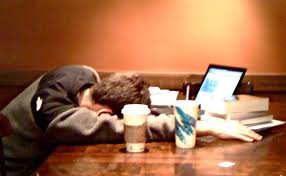 Here are a few steps:
Open your shades, a little sunlight resets the body.
Grab the right snack, don't eat anything to heavy or unhealthy.
Take a nap, afternoon naps are clutch.
Sip on your coffee, no need to take it to the head.
Take a walk, get the blood pumping when you first wake up.
Go to bed on time.
Hydrate yourself.
Take these tips and trick your body into feeeling rejuvenated.
Feb
24
Nike knew exactly what they were doing when they signed Michael Jordan over 27 years ago. Each season they would release the sneaker he would wear throughout his season.
Spike Lee led the movement of and coined the phrase, " It's got to be the shoes money."  Apparently it was about the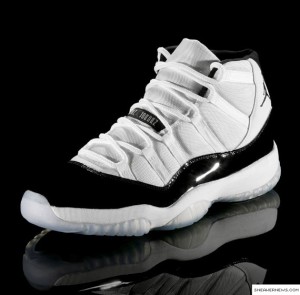 money. After Spike Lee joined the Jordan campaign sales were flying off the shelves.
Finally, Michael Jordan retired, but Nike didn't. They would re-release a popular shoe from Jordan's playing day's, up the price, and decrease the quantity that reached shoe stores.
December 23rd, 2011 Nike re-released one of Michael most appealing shoe. The 11's were on kids wish list. Parents waited outside in the cold for Foot Locker open to put a smile on their child's face. One 17 year old kid didn't make it back home to let his mother know he brought the shoes. He was killed after making his purchase.
Nike is back at it again. They released the Galaxy Foamposite that actually looks like a galaxy and glows in the dark. They only produced 1200 pairs and dispersed them around the world. Twitter has already reported a riot outside of an Orlando House of Hoops.
This has to stop.
Feb
23
In an era where global technology monsters are looking for the next big thing. Sony revamps a handheld classic. For years the Playstation Portable (PSP) was the ideal console for consumers on the go.
North America has seen a growth in tablets and the on the brink of the release of the Ipad 3. Sony steals the spotlight. The PS Vitas features 4g web browsing, twitter, flickr. and 3D gaming and it can slide into your pocket.
Apple is slowly monopolizing EVERYTHING, despite Sony's attempt to do something different can't say the Vita will have the impact Sony wants.
Feb
23
A photo says 1,000 words.
You know a good picture when you see it and thanks to HD camera phones everyone is a photographer.
Disposable cameras are toys of the past. It's all about digital photography.  It's easy to take a picture and send it out via social media or enhance it. "The key to understand how to work with digital photographs is all in the pixels." Mark Briggs, the author of Journalism 2.0, say that "Pixel is a mashed-up word meaning PICture ELement."
There are two types of cameras. The first is a a point and shoot. Point and shoot cameras are pretty affordable with a lens and flash built in. A DSLR camera is more expensive because it lens is 10 times bigger and the quality is uncomparable.
Chapter 6 also discusses what programs are best to use for editing photographs and how to do so.
« go back
—
keep looking »