Mar
22
I attended a workshop in the JC Starlab. I sat down with Victor Santos a friend and employee there and learned how to use Photoshop and how to perfect Final Cut Pro.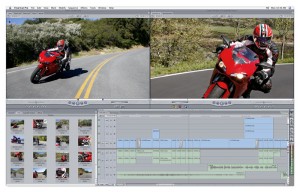 Final Cut Pro wasn't hard because I had worked with Avid before, but there were a few differences. Victor showed me how to create a music video. The most important part was upload a prerecorded track and matching what words were being said with the actually video.
Victor had also showed me how to create a flyer in Photoshop. There are a couple of ways to do so. Victor showed me how to pull an image offline and add text to it. There is also a certain way you save your work. If you are ready to save the flyer and share with friends you save it as a jpeg. If you want to continue to work on it you save it as a Photoshop document and it will save every adjustment you made in case you want to back track.